Actyv.ai, a SaaS startup offering financial services, has announced the successful completion of its Pre-Series A round of funding, totaling $7 million, from 1Digi Ventures, a family office based out of Singapore.
Actyv.ai has raised a total of $12 million in its Pre-Series A round of funding, with an initial investment of $5 million from a single-family office last year. The startup is currently in negotiations to raise its Series A round of funding, and it is anticipated to be completed in the next 3-4 months.
Actyv.ai, founded in 2019 by Raghunath Subramanian, is a technology platform that links companies and their suppliers and distributors. It facilitates the provision of credit to the suppliers and distributors in the network.
Actyv.ai, which is based in Bengaluru and has its global headquarters in Singapore, plans to use the funds raised in this round to increase its presence in the market, improve its products, and recruit skilled personnel.
Raghunath stated that the startup has recruited more than 20 businesses and an equivalent number of banks to implement the credit system. Additionally, the startup reported that it has managed over Rs 1,000 crore in financial deals on its platform.
"Our AI-powered SaaS platform with its embedded offerings, drives substantial operational efficiencies and growth to the entire supply chain ecosystem," said Raghunath Founder and CEO of actyv.ai…
Actyv.ai has seen an increase in customers from the Fast Moving Consumer Goods (FMCG) sector, and they are continuing to add more clients to the platform. Raghunath stated that the growth of the platform began to rapidly increase in November of last year.
This startup aims to expand its reach beyond India and into the Middle Eastern, South East Asian, and African markets as part of its plans for future growth.
The goal of Actyv.ai is to create a single platform that can take advantage of artificial intelligence, digitalize business transactions, and provide access to integral financial and insurance services for the whole worldwide B2B supply chain system. This platform will generate growth opportunities for all involved in the ecosystem.
FAQs
Who is the Founder of actyv.ai?
Raghu Subramanian is the Founder and Chief Executive Officer of actyv.ai. Before joining actyv.ai Raghu was a founding member and Chairman of UiPath India, taking the Robotic Process Automation (RPA) company to a successful listing on the New York Stock Exchange. He was previously in leadership positions at Hexaware and EXL Service and has invested in actyv.ai. He is globally respected as a technology, entrepreneurial, and corporate leader, and he is also a board member and investor in various successful companies, such as BritishVolt, Simple Energy, Tender Cuts, and Social Swag.
Where is actyv.ai's headquarters?
Here is the full address of the headquarters of actyv.ai: 2nd Floor, Simpliwork, Salarpuria Sattva Supreme, Marathahalli – Sarjapur Outer Ring Rd, Marathahalli, Bengaluru, Karnataka 560037
How much funding has actyv.ai raised to date?
According to Crunchbase, Actyv.ai has raised a total of $7.6 million in seed and Series A funding in 2020.
When was the last funding round for actyv.ai?
On January 10, 2023, actyv.ai completed a Seed round of financing, meaning it received capital from investors that will be used to expand the business.
How Much Funding actyv.ai Raised in 2 Rounds?
actyv.ai has obtained $12M in investments across two separate rounds. The most recent round, a Seed round, was completed on January 10th, 2023.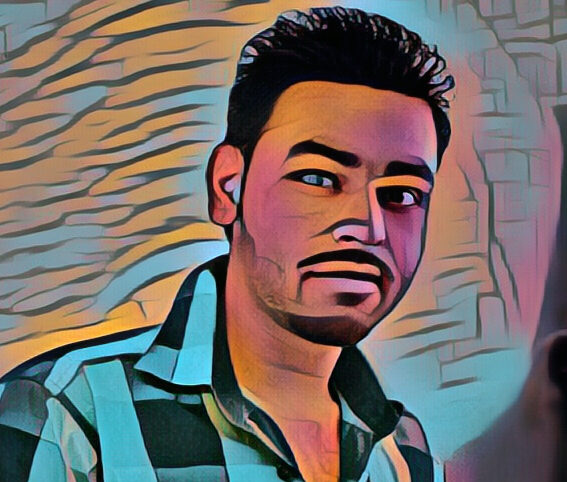 Pardeep is the founder and editor of Small Investment Ideas. He believes that everyone can change their life with the help of small investments and achieve financial freedom.