Last week, the U.S. House of Representatives, which is currently under Democratic control, passed a comprehensive labor law reform that would make it more straightforward for gig workers to demonstrate that they should be classified as employees with full union rights, instead of contractors as their employers may suggest. Two days later, state lawmakers in Democratic-governed Connecticut held a virtual meeting to consider a less confrontational approach: creating a particular sector-wide system of bargaining for gig workers, without making them employees.
"It is clear that these platform apps are here to stay," state Senator Julie Kushner, a former United Auto Workers regional director who now co-chairs the Connecticut legislature's Labor and Public Employees Committee, said in an interview. "What's really important is that we look at, how do we adjust so that we are getting the benefit of the platform, and the approach to work, but also making sure that we are not ignoring workers' rights in the equation?"
Lawmakers in Connecticut are attempting to reach a compromise between tech executives and labor leaders regarding gig workers' rights. The legislative proposal, backed by Uber Technologies Inc. and Lyft Inc., would increase rights for gig workers without granting the full protections that employees receive under U.S. law. This effort to find a middle-ground between tech and labor comes in the wake of a heated battle in California and other states over the issue. Most recently, Uber was forced to reclassify its 70,000 U.K. drivers as "workers" eligible for minimum wage and other benefits after losing a Supreme Court case.
Harmony hasn't materialized so far in Connecticut: The companies don't support the current proposal. In testimony submitted last week, Uber said the bill as written "raises many concerns and creates a new, incredibly complicated process without the necessary due diligence and input from all stakeholders." Lyft, the second-largest ride-hailing company in the U.S, said the bill could harm "the flexibility and control that drivers currently enjoy."
Uber and Lyft have both previously proposed the concept of "sectoral bargaining". The proposed Connecticut legislation is similar to a plan which Lyft circulated in California in 2020 when industry and labor leaders were attempting to find a solution to the state's restrictions on contractors. This effort ultimately failed, leading to the companies spending $200 million on an initiative that would maintain contractor status for drivers while providing them with limited benefits. Despite the success of this ballot initiative in November, due to the Democrats winning the White House and gaining majorities in both houses of Congress, there is now the danger that federal agencies or lawmakers could force companies to reclassify their workers as employees.
U.S. President Joe Biden has supported the recently passed U.S. House bill, making it harder to characterize workers as non-employees. John Zimmer, President of Lyft, expressed optimism that Biden will accept a compromise and that state-level initiatives will be beneficial.
Discussions between gig companies such as Lyft and Uber, labor organizations like the New York State AFL-CIO and the International Association of Machinists' Independent Drivers Guild (which is funded by Lyft and Uber and is driving the legislative effort in Connecticut) have been taking place in order to reach a potential agreement, including the introduction of collective bargaining rights. Uber conceived the Independent Drivers Guild in 2016 with the Machinists union, aiming to support New York drivers while still keeping their contractor status.
"Drivers love to be independent contractors," Sohail Rana, an organizer for the IDG, told Connecticut's labor committee last week during the video hearing. "Drivers want to be independent contractors while still able to sit at the table."
A bill currently up for a committee vote in Connecticut next week is looking to implement the nation's first sectoral bargaining system for gig workers. This system would involve representatives from both labor and management from different companies coming together to discuss and agree upon proposed industrywide standards such as pay and safety.
Under the proposed legislation, app-based transportation and delivery drivers would be able to elect unions to represent them in negotiations with the companies. Companies would be prohibited from retaliating against union activity and an arbitrator could be called in in the event of a stalemate. Additionally, a new surcharge on trips would be established to fund benefits for drivers and their unions. If labor and management were to reach an agreement and the workers voted in favor of it, a state agency would be responsible for implementing the new terms and conditions, which is a way to avoid any issues with federal antitrust law that prohibits independent contractors from collectively bargaining for wages.
Uber objected to a proposed bill in Connecticut, claiming that it did not clarify the status of its drivers as contractors instead of employees. An Uber spokesperson refused to elaborate on the testimony, but Lyft's spokesperson Julie Wood was pleased that this discussion was taking place.
State Representative Robyn Porter, the labor committee's co-chair, announced that lawmakers will continue to converse with businesses regarding the bill. She expressed her wish for everyone to be content with the outcome, stating, "The hope is that we can have everyone feeling like they're in a happy place, or a place they can live with."
Legal experts have expressed concern that the Connecticut bill if passed in its current form, offers much fewer benefits to drivers than if they were deemed employees. According to Seattle University Law Professor Charlotte Garden, the bill does not cover the same range of issues as union bargaining, rendering it "seriously shortcoming."
Brishen Rogers, a law professor at Temple University in Philadelphia, has said that state and federal action to deem gig workers as employees with full workplace protections would be more beneficial than the recent law passed in Connecticut, which is "unlikely to help."
Under the proposed Connecticut bill, local governments would be prevented from formulating their own regulations, as noted by Andrew Greenblatt, Director of the Independent Drivers Guild's benefits fund and author of the legislation, and similar bills which are still in the process of being proposed in other states.
Sal Luciano, president of the Connecticut AFL-CIO, noted that the proposed legislation in Connecticut would give drivers a voice, which they typically lack. He declared that this would be an improvement from the current status quo.
The Independent Drivers Guild's executive director, Brendan Sexton, said the proposal better reflects the current economy than the 86-year-old National Labor Relations Act that governs collective bargaining. "What the folks in Connecticut are doing now is creating a just system that not only gives a seat at the table for the workers, but it has a seat for the companies, too," he said, "to coexist peacefully in creating an industry that benefits everybody."
David Weil, the former head of the Obama administration's Wage and Hour agency and now dean of Brandeis' social policy and management school has warned that deals meant to make slight improvements to gig work could lead to an increase in the prevalence of low-quality employment opportunities.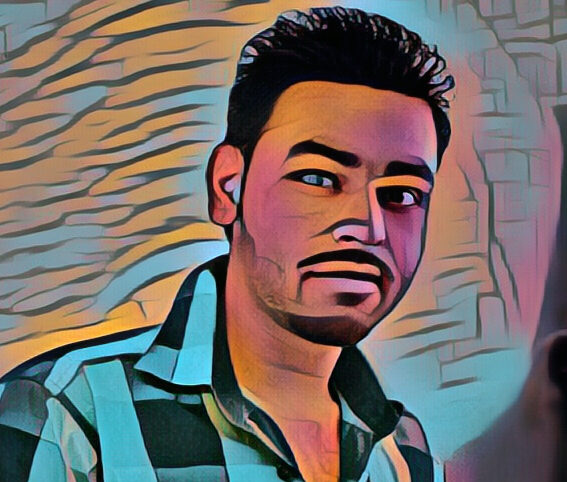 Pardeep is the founder and editor of Small Investment Ideas. He believes that everyone can change their life with the help of small investments and achieve financial freedom.