A major issue surrounding small growing businesses is the need to find their feet while expanding. For them to become established solidly, in most cases there is a need to rely on loans and credits over a long period of years. A small business loan is like a backbone that sustains the small business from collapsing. This it does by helping in paying off supplies, and payroll, and managing how cash flows in and out from the business for the time being while waiting for clients to patronize and pay them.
Because of the necessity placed on the need for a small business loan, getting a good loaner becomes an issue. Due to the terms involved in taking loans from the bank, most entrepreneurs prefer online lenders whose terms are easy and have a flexible operational guide. Where is the best place to get business loans or what are the top small business lenders?
As a new business owner, it is ideal you checkmate yourself and determine the best place to get a small business loan that you can fit into their packages. Based on research, I will be exposing the top 6 small business lenders that will be supportive of your business growth while you wait for the breakthrough in your business that will lead to the financial freedom of borrowing. However, what exactly is a small business loan?
What is a Small Business Loan?
A small business loan is financial funding that small business owners get so that they can settle some expenses, inventory, and payroll which are basics in the growth and operation of the business. Just like personal loans, small business owners can get a loan from either traditional banks, credit unions, or online lenders.
Small Business owners can go in for small business association (SBA) loans because they can get better and more competitive loans with fairer terms and conditions that will allow them to grow and manage their businesses.
5 Best Small Business Loan Lenders
I have carefully researched the various small business lending companies we have and I have narrowed it down to just five (5). They are arranged based on top preference by me viz
Kabbage topped my list because it has proven to be the fastest funding loan agency with the most simple and flexible payment options. Regardless of the size of your company, Kabbage can grant you the loan you requested as they have a line of credit options. This technology-based funding agency was established in 2008 and since then has proven why small business owners can rely on them.
They can offer a line of credit worth $150,000 and an online loan option of $500 to $150,000. This loaning option has a repayment option of either 6 months or an annual payment with no hidden penalties or fines.
Pros
It has a multiple loan option for small businesses
There is no application fee attachment
No hidden attached repayment fees options
Cons
You must at least have a minimum of 1-year experience in the business
Must have a minimum of $4,200 as revenue each month.
OnDeck was established in the year 2006 and since then has grown to become a major force in loaning funds to small business owners. The reasons why I have chosen OnDeck are this, as a businessman who might have an emergency of getting funding that same day, OnDeck is a backbone to run to. They offer exclusive same-day funding to any business. Secondly, it has a prepayment offer and a second borrowing option in a row for business owners.
So far you've cleared 50% of your initial loan, OnDeck guarantees you an option of borrowing again while waiving the interest on the loan. They offer an eligible line of credit of about $6000 to $100,000 and a short-term loan of $5000 to $250,000 with a repayment plan of 24 months.
Pros
Same day funding option with no cost attachment
Best for repeat borrowers
No form of prepayment penalties
Can borrow a term loan and Line of credit of $250,000 and $100,000 respectively
Cons
Inclusion of personal guarantee option
Restrictions to businesses in Nevada, North and South Dakota
Must have a 1-year business experience
Established in 2011, Lendio has become the hope of some small business owners. This is strictly an online agency and why they're up my list is because they don't borrow you directly rather, they help you by matching you with 75 options where you can get a loan from either the bank or online lenders. The matching is based on the online application form you filled out. Also, Lendio is the perfect choice for any startup business owner. Within 15 mins in their application portal, you're provided with choices to make.
Pros:
15mins application time
Ability to match you with close to 75 lenders
Offers about $750,000 to startups
Funding can be within 24 hours.
Cons:
Indirect loaning option
Some lenders charge prepayment penalties
BlueVine is another fast funding agency you can run to. They can process your application within a short-term frame and depending on the amount and your eagerness to have your fund, BlueVine makes it easy for you to get your loan that same day. They also offer a line of credit that runs up $6000 and $250,000 with a repayment plan of either 6 months or 1 year.
Pros:
Same-day funding option
Lines of credit of up to $250,000
6 months of eligibility to have a loan
Cons:
High revenue requirements
Restricted to North and South Dakota
Established in 2013, Fundbox uses the best technological approaches in its operation. Why they made my list is the fact that using their technology, they can make a judgment out of your loan request within a few minutes and you'll be getting your loan the next business day. Also, they're highly interested in lines of credit, they can offer a revolving line of credit to their customers. However, they have a line of credit of $150,000 with a payment schedule of 6 months or 1 year. They have no prepayment fee attachment.
Pros:
Use of high technology
No prepayment or originality fee
Fast processing time
Next day funding
Cons:
A low line of credit of $150,000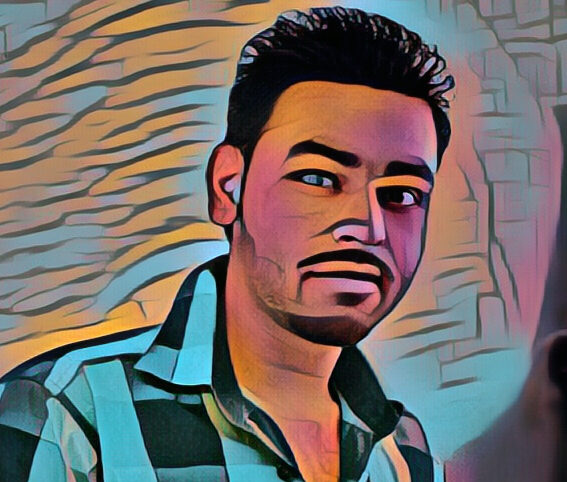 Pardeep is the founder and editor of Small Investment Ideas. He believes that everyone can change their life with the help of small investments and achieve financial freedom.