Whenever cryptocurrency is mentioned, the amateurs normally think it is bitcoin. Bitcoin is just one out of several crypto investments one can enter. Have you ever pondered over the word "crypto" before? It refers to something hidden or secretly covered that one needs to uncover. With this in mind, the same applies to cryptocurrency. There are about 19,000 cryptocurrencies and still counting which will evolve. These currencies come in form of both coins and tokens and with the rise in investors of cryptocurrencies, some pundits believe that in the next coming few years, some of these coins and tokens will phase out with just 10% of them still in circulation. Even the 10% that will survive is believed not to yield a high return investment.
Because of how volatile the market is, many investors have chosen the short-term investment strategy whereas some traders or investors are still looking with the eagle's eyes at how to strategically enter the market to have a high return value that will be coming from their long term investment.
This year 2022, we have been hit with a knock in cryptocurrency with many asking what is the future of the coins they accumulated years back as crypto keeps hitting the bear trend. The big question remains now, with the bearish trend, what is the best crypto to invest in now? Which crypto to buy today for long-term investment? These and some other similar questions are what many crypto investors are seeking an answer to.
However, in this article, I will be discussing the best long-term crypto investments for 2022 that you can buy and promises a high return value.
Best Cryptocurrency to Invest in 2022
Below are the top 5 cryptocurrencies to invest in that guarantees high return value following a long-term investment.
Unarguably, bitcoin is the world's digital asset that every investor knows. Based on the market cap, bitcoin is the largest cryptocurrency in the world right now and it is also regarded as the ideal and best long-term investment crypto to invest in. The advent introduction of bitcoin was to replace fiat currencies but currently, it has become a stored investment asset than a currency.
This is one crypto that has survived criticism and persecution from the government down to the banking industry. It remains the bank's biggest threat and enemy because it is believed in the nearest future, it will substitute all fiat currencies.
Regardless of its bear market trend it has this year has fallen from $68,000 to $18,000, bitcoin still poses a high level of stability and with the announcement made by the richest man in the world Elon Musk of making Bitcoin one of his trading currencies for his Tesla, it gives more reason why Bitcoin is a long-term crypto investment option.
Ethereum (ETH) is based on market cap, Ethereum is the runner-up as the largest cryptocurrency in the market. This crypto was launched in 2015 and has grown to become the largest Defi platform. Have you heard of dApps? Ethereum is the largest platform for decentralized apps and a proxy internet of blockchains. As a result of its smart contract option, it has become some developer's favorite tool and with the recent upgrade plan of the Ethereum 2 (ETH2), most people believe that in the nearest future, Ethereum will surpass bitcoin. With this in view, this made me rank it high as one of the long-term investment cryptos to invest in now.
Binance Coin (BNB) is one coin backed up by binance and it is used to pay transaction fees on the Binance Smart Chain and this is one coin that is closely rivaling Ethereum currently. Launched in 2017, this has become one of the top cryptocurrencies to bank on for a long-term investment. BNB has been one of the listed tokens in Binance Smart Chain and millions of tokens listed by Binance give it more essence and relevance in its being long-term investment crypto.
Solana is regarded as the high-performing rival of Ethereum, Solana though in its infant state has pulled a high growth index for itself in the smart contract platform. It is a domain for most smart contract agreements and it is said to do better than Ethereum. With the non-retarding trend it has to its name, this makes it one reason why in the nearest future, it might overthrow Ethereum.
Cardano (ADA) despite the recent bearish trend it has to its name, Cardano is still regarded as the best-secured crypto because it operates as a proof-of-stake protocol that is thoroughly researched and peer-reviewed. Cardano's founder Charles Hoskinson has promised no death label on the crypto and this has eliminated fears among its investors. This alone makes it the reason why Cardano is considered a long-term investment coin.
When Should I Invest in Crypto?
No rule states that this is actually when or what to see that will determine your investing in crypto. If you have some leftover money you feel like you want to invest in, you can use it and buy crypto for yourself. However, it is advisable to have an investment goal and make sure you are grounded with the theatrics in the crypto business.
Conclusion:
Despite the hit in cryptocurrency, there are some coins or tokens that will stand the taste of time. All you need to do is to develop a strategy and carefully invest when you feel it is time for you and it should be in alignment with your investment goals.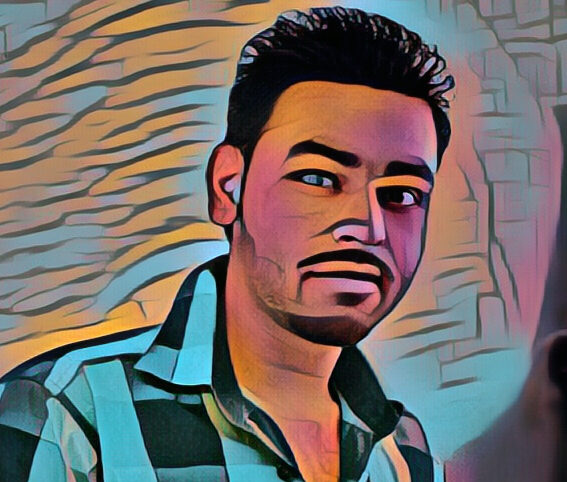 Pardeep is the founder and editor of Small Investment Ideas. He believes that everyone can change their life with the help of small investments and achieve financial freedom.