Are you considering using Giggle Finance to manage your finances? Or maybe you're already a customer and have questions about the company. Either way, you're in the right place. In this post, we'll look at Giggle Finance and answer some of the most commonly asked questions about the company.
We'll also give our honest opinion on whether or not we think they're legit. So, if you're interested in learning more about this popular financial technology institution, keep reading!
What is Giggle Finance?
Giggle Finance is a financial technology company that developed an online financing platform to help small business owners and gig economy employees who earn 1099 income in accessing funds of up to $5,000.
To qualify for a loan (technically, a cash advance "revenue-based financing scheme"), you must be self-employed with at least three months of work history and monthly earnings of more than $3,000 per month.
In his own words, Giggle Finance co-founder Jared Kogan reveals why they started the company. "We started Giggle to provide 1099s and gig workers with access to funding after seeing the market's limited options", Kogan said. "Independent workers are the future of labor, and we're here to serve as the one-stop-shop for all of their financial needs. "With an application to funding process that takes less than 10 minutes, our speed and transparency help the independent workforce continue to thrive."
How Does Giggle Finance Work?
By selling a share of your future sales, you can qualify for up to $5,000. Payments are collected by automated debits until the initial sum (plus a small fee) is paid in full. You'll have access to the funds in minutes.
Your company must have been in operation for at least three months to qualify. Giggle Finance has no credit requirements, making them an excellent choice for individuals with poor credit scores. Instead, they will review your bank statements to assess your risk profile and determine how you can afford to borrow.
How Much Cash does your Business Need?
You need to inform Giggle Finance of the amount you wish to borrow.
There are four options available:
1) $500 to $1,000
2) $1,000 to $2,000
3) $2,000 to $5,000
4) more than $5,000
What Type of Business do you Operate?
Next, you must specify the type of business you own or the company through which you earn money. You can enter the name of any company or choose from a list of popular gig economy employers such as Uber, Doordash, Postmates, Lyft, Grubhub, Instacart, Shipt, and Shopify.
When did you Start your Business?
Also, you'll be asked to provide the specific month, and year you started your company or business.
The Application Process
Giggle Finance's online application process is straightforward and takes less than eight minutes to complete. All you need to do is provide specific details about your company and securely connect your bank account. They have high regard for privacy and see to it that your usernames and passwords are never viewed, displayed, or recorded.
The following is a step-by-step guide on how to apply for financing:
Step 1: Complete the Online Application
As mentioned, you need to provide basic information about your company and your bank details. They will require your name, email address, contact number, and monthly business income. The application is free and will not affect your credit score. This part of the process should only take less than 10 minutes to complete.
Step 2: Sync your Bank Information
After you've filled out the basic information about yourself and your business, the next step is to sync your bank account. You won't be required to submit additional paperwork to get the funds.
To be able to sync your bank information, you need to meet all of the following requirements:
Your bank account should be 3 months old at the least
Your bank account should be your primary business account
You must be able to provide proof that you're earning at least $3000 monthly
Step 3: Wait for Approval
After confirming that you meet the three criteria, you will be directed to Plaid, a secure tech platform. You will need to confirm your bank's name and then enter your login credentials, which will present Giggle Finance with the information they need to evaluate if you qualify for a cash advance.
If you qualify for funding, your application will be approved almost immediately. You will then review the loan conditions, rates, and amount you qualified for.
Step 4: Receive your Giggle Advance
Upon approval, Giggle will wire the funds into your account right away. You will receive information containing the maximum amount you are eligible to borrow and all possible options to receive your proceeds, either directly to your bank account or on a debit card.
What Services Does Giggle Finance Offer?
Giggle Finance is currently working to assist its clients in selling online through marketplaces. Companies like Etsy and eBay acquire additional capital to help grow their operations. Alternatively, they can build inventory without using credit cards or high-interest rate cash advance lenders. Giggle intends to accomplish this by establishing a relationship with these companies through which sellers can apply for loans and indicate the amount they need.
The following are some of the financial planning and tax preparation services for individuals and businesses that the company offer:
Cash Loans for Gig Workers
With the rise of the "gig economy," it might be tough for gig workers to get loans from traditional sources. That's where Giggle Finance comes in. They provide cash loans to gig workers, whether you're a driver, an Airbnb host, or a TaskRabbit worker. The company can assist you in getting the funds you require to scale your business.
Fast and Easy Application of Loans up to $5000
Giggle may be the solution you're looking for if you need to finance your small business or cover various unexpected expenses. Their lending services provide numerous advantages, including the opportunity for borrowers to create their own repayment terms for a loan up to $5000.
Tax Planning and Preparation Service
Do you operate a business, work as a freelancer, or as an independent contractor? If that's the case, you can count on Giggle to have your back. They provide tax planning and preparation services to both individuals and companies. This service includes all the paperwork required to run your business—for instance, the Operating Agreement, articles of organization, and by-laws.
Financial Planning Services
Giggle Finance provides a wide range of financial planning services to both individuals and businesses. Cash loans, tax preparation, and market analysis are some of the services they provide. They enable borrowers and sellers to make the most of their budget by furnishing them with the tools they need to succeed.
Many unemployment cash advance applications are easily accessible today, but most don't make borrowing loans possible for those with a poor credit history or who have declared bankruptcy. Giggle does not need borrowers to have an excellent credit score and even provides various repayment plans with affordable repayment terms.
Debt Consolidation and Financial Coaching Services
Giggle Finance provides debt consolidation, budgeting, and financial counseling. They can assist you in getting your finances in line and provide tips on how to stop incurring debt in the future. It's important to understand that the company isn't a lender. This means they cannot provide other forms of financing. Instead, they can be the platform that connects you with service providers in your area.
Bottomline
With its vast range of financial consulting alternatives, Giggle Finance can handle anything about small businesses. From loans to taxes, they offer a range of opportunities for businesses and gig workers to make money while remaining debt-free.
Giggle can help you get the funds you need to build and scale your business with a quick and straightforward application process. So, look no further if you're looking for a reputable financial technology company, look no further.
Frequently-Asked-Questions
What is the Cost of a Cash Advance from Giggle Finance?
The details about service fees aren't available on the Giggle website. However, according to its co-founder Jared Kogan, "the fees and pricing are fully risk-based and depend on each customer's cash-flow and risk profile, but starts as low as $100 and go up from there. The company doesn't charge late fees and ensures everything is displayed transparently to the customer before they accept the terms."
What Sets Giggle Finance Apart from other Financial Service Companies?
Giggle Finance does not provide loans or finance. Instead, they're a platform that connects borrowers and lenders. This can be an excellent option for those with less-than-perfect credit since it expands borrowing possibilities for them. It also allows borrowers to compare interest rates and loan terms from several lenders.
Is Google Finance a Scam? 
Giggle Finance is not a scam. It's a trustworthy, registered business with an A+ rating from the Better Business Bureau and a 4.4-star review on Trustpilot. They provide excellent services that are simple to use. They also provide several financing options at competitive interest rates.
Is Giggle Finance Legit?
Yes, Giggle Finance is legit because it is secure, transparent, and backed up with 300+ reviews on Google My Business. It is not possible without outstanding customer service. For any information, you can email help@gigglefinance.com or call 888-820-7580.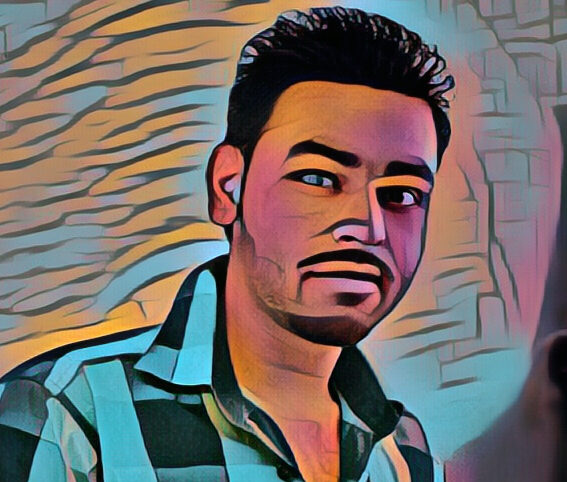 Pardeep is the founder and editor of Small Investment Ideas. He believes that everyone can change their life with the help of small investments and achieve financial freedom.