One of the most serious and impactful investments you are going to make in your life is real estate investment. You might need to use the property for a rental business or to live, either way, the purchase is a great commitment. Therefore, it's no surprise that you may be looking for the best time to invest.
The holiday season is the most exciting time of the year, it brings festivities and joy, however, is it wise to buy real estate during the last few months of the year? The answer to the question is complicated. There are multiple factors that potential investors need to consider before making a decision. For example, big discounts occur during the holidays, but there are also fewer options.
However, there are more benefits than disadvantages in this particular scenario. We can discuss the advantages of investing in real estate during the holiday season to help you make one of the most important decisions of your life.
1.  Discounts
The holiday season gives you multiple opportunities to purchase homes at lower prices. Several reasons give you advantages as a buyer during the end of the year:
Less demand
Companies try to sell out inventories
Marketing strategies
The festivities bring joy in form of presents. Big businesses and corporations would never want to fall behind on trends and one of the biggest trends is giving discounts to customers during the holidays.
Development companies usually market their business and properties by setting discounts and grand price offers during the holidays. Therefore, if you have your eyes set on a certain property, you might find it easier to purchase it during the holidays due to a big price change.
If you are a property investor, the best way you can expand your business is to purchase more properties and gain a great profit. By purchasing properties at discounted prices, the rent money you take from tenants can easily pay out the mortgage and you will be left with money for personal gain.
Another reason for the lowered prices by the end of the year is the decreased number of buyers. The demand is much lower during the holiday season than any other. Therefore, property sellers are left with no other option but to announce big discount prices.
Moreover, companies try to sell out their inventory for the year before another one starts. Property developer companies do their best to get buyers to purchase homes. Therefore, if you are a property investor, the holiday season is your time to expand your business further, as you can find properties at lower prices.
Discounts apply to agent services
Since the competition tends to decline during the holiday season, there is also less demand for adjacent services. Contractors and real estate agents don't get booked as much, so they, just like housing companies, lower the prices and offer discounts.
Moreover, if you have a professional chosen for help with either design or construction, there are more chances that they will have time to get booked by you. Therefore, you will have more access to professionals and a wider spectrum of service companies to choose from.
As for real estate agents, they will take you more seriously. Winter is not an ideal time to go around town to visit multiple properties a day. The agents know you are a legit buyer and they will go out of their way to make sure you get the best service as a serious customer.
2.  Less Competition
You need to remember that there are limited choices and because of this, you have to be ready to go through a tighter list of options. However, there is a brighter side. You will have to deal with far less competition than usual.
As mentioned before, the number of buyers is lowered during the holiday season. Mostly because people don't want to start moving during celebrations. Therefore, you can browse houses with ease and you don't need to worry that someone else will take the property before you get a chance to weigh your options.
Sellers are more motivated to successfully get their properties off the market. They are going to try to get on the good side of the buyers. This puts you on the winning side when it comes to negotiations.
You can also count on quick closings, since the sellers are eager to sell you the property, you can get over the negotiations smoothly and close the deal in a way that is more beneficial and appropriate for you and your business.
Property investors can benefit from less competition, as it's more beneficial for your business to find the most appropriate real estate that can provide a big sum of income at a lower price.
3.  The Housing Conditions
Property investors and managers are well aware of the importance of low-maintenance properties. It's crucial to live in a comfortable and clean environment, it's especially important to own a profitable and convenient rental property. Therefore, you need to inspect the real estate you need to buy well.
The most disturbing maintenance issues show themselves during the cold days of fall and winter. The holiday season is the perfect time to visit open houses so you can see if there is any rainwater entering the properties or if there is any mold. This way you can check if there are holes in the roofs or if the property gets unusually cold.
If you plan to invest in real estate in northern states, you can check how well the heating systems and rain canals work. You can check the quality of the tubes during winter since there are instances when tubes break or freeze in cold temperatures.
Dampness and humidity can also cause wallpapers and flooring to get damaged. Therefore, there is no better time to inspect the maintenance issues than during the holiday season.
4.  2023 Will Be Beneficial For Rental Property Owners
We talked about the general reasons to purchase real estate during the holiday season. But why is it especially advisable to invest in real estate during the holiday season of 2023? If you are a property investor and plan to expand your rental business, there is no better time for it than now.
The past three years were worrisome for obvious reasons. The pandemic spread between people fast and with that, the panic spread. We remember lockdowns and for a very long time people were not allowed to travel and if they were, they were too scared to do so. A lot of young people became independent adults during this time and they have a great thirst to explore different countries.
Now how does all that connect to property investors purchasing homes during the holiday season of 2022? There have been statistically more bookings of daily rental properties in 2022 than in 2021 and 2020 and the experts predict that next year there will be far more travelers visiting different cities.
Therefore, if you live in a tourist zone and are a property investor, you must get prepared for 2023 from the start! Investing in real estate during the end of the year will give you a great advantage so you can get ready for many bookings during the next year. So to stay a step ahead, it's best to start investing now.
5.  Tax & Mortgage Advantages
Taxes are very complicated and cause huge financial problems for homeowners and property investors. However, there are times when you can take advantage of taxes while purchasing real estate. If you can close the deal and buy a property by the very end of the year, you will be eligible for tax deductions.
Property tax deductions
Interest cost deductions
You can get several tax benefits for buying a home in December. You can get a discount on mortgage points. The points are payments you make in advance of taking out a mortgage and they affect the interest rates. You can also enjoy home buyer write-offs for end-of-year purchases.
Therefore, if you end up investing in real estate during the holiday season you can have a blast by receiving a festive present of lowered taxes and mortgage interest rates!
Conclusion
If you plan to invest in real estate, you can't find a better time than the holiday season. The time of the year for presents doesn't only bring happiness to children but adults as well. Whether you are investing in real estate as a business or plan to move in, you can enjoy multiple benefits.
Property investors can take advantage of the holiday season to receive tax deductions, be eligible for multiple discounts, have the upper hand in negotiations, fight less competition, and get real estate and construction services from a wide range of professionals. You can also make sure that the property can withstand cold and humid temperatures and has properly installed heating systems, tubes, flooring, and wallpapers.
In the end, you have more than just five reasons to purchase a house during the holiday season, since all of the benefits above can be advantageous in multiple ways.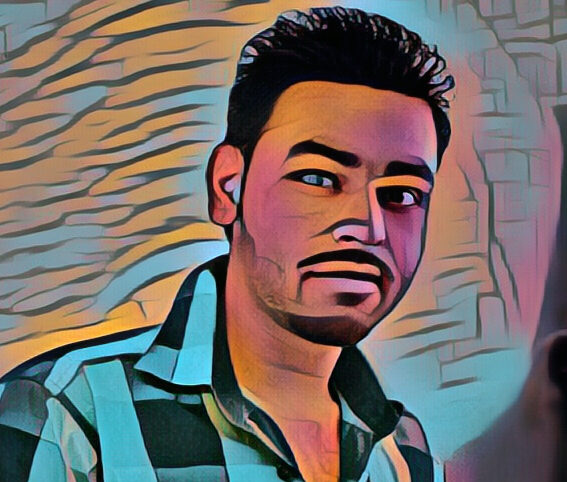 Pardeep is the founder and editor of Small Investment Ideas. He believes that everyone can change their life with the help of small investments and achieve financial freedom.