Everyone has heard about Bitcoin. As the coin that launched the cryptocurrency revolution, Bitcoin has positioned itself at the top of the heap. After an incredible 2021, Bitcoin appears ready to undergo some extraordinary value rises in the months to come. The price of BTC is expected to reach $33,748 by the end of 2022, increase to $69,712 by the end of 2023, and then reach $90,000 by the end of 2025. After that, Bitcoin will increase to $161,118 in 2027 and $295,000 in 2030. If you're still debating whether Bitcoin is a wise investment, we've got you covered.
History of Bitcoin prices
Price changes for Bitcoin in the past
One of the first steps you should take when buying Bitcoin is to examine its price history. Let's review some of the most significant changes in the price of bitcoin. What was the price of Bitcoin at launch? In 2009, when it was originally made available to consumers, Bitcoin had no value.
Bitcoin's all-time high price was hit on November 10, 2021, when it climbed to $68,789.63. Meanwhile, Bitcoin's all-time low, according to CoinMarketCap, occurred on June 5, 2013, at $65.53. As of the end of 2021, Bitcoin has a total value of $46,306.45 after beginning the year at $29,374.15. The 52-week minimum for BTC is $28,893.62. By the time this article was published in October 2022, the price of Bitcoin had fallen by more than 60% in 2022.
2022 price prediction for Bitcoin
Due to the coin's 'dominant' position in the market, Bitcoin has long been considered one of the finest investments. The price of Bitcoin has, as was already noted, fallen sharply from its record highs in November 2021. Being reasonably well-positioned in the cryptocurrency industry is one of the primary elements working in Bitcoin's favor. Institutional investors' interest as well as that of ordinary investors both contribute to this reputation's growth.
To increase their exposure to the Bitcoin market, some large businesses have purchased and retained BTC. Because of this, according to our Bitcoin price forecast for 2022, the most popular cryptocurrency will eventually return to the $33,000 mark.
2023 price prediction for Bitcoin
Bitcoin will continue to be marketed in novel ways to prospective investors who have never previously made a cryptocurrency investment through the expanding crypto industry. Our Bitcoin price forecast for 2023 predicts the coin might be worth $68,000 by this time since this breakthrough should support the dominant digital currency's long-term growth.
2024 price prediction for Bitcoin
The block reward is half, and the price of bitcoin will most definitely decrease in 2024. At the beginning of 2024, Bitcoin will surge upward and reach a new high of $98,506 dollars. According to our predictions, Bitcoin will maintain an average price of $86,400 and might reach a low of $57,653. The price of BTC at year's end in 2024 will be $84,741.
According to our short-term cryptocurrency forecasts, the coming few years will see a steady rising trend. The range of estimates for 2022 to 2024 is wide, from $32,522 to $98,506. Check out the Bitcoin price forecasts for 2025 to 2030 if you think the cryptocurrency might do better in the long run.
2025 price prediction for Bitcoin
We'll most likely see the full effects of Bitcoin's halving in 2025, which may spark another bull run. Bitcoin can rise to a maximum price of $105,033 if it can maintain an annual low of $78,361 until 2025. The long-term Bitcoin price forecast predicts that BTC value in 2025 may rise to $92,000 and produce a return of 234% from today's price.
2030 price prediction for Bitcoin
As whole nations start to recognize Bitcoin as legal cash in 2030, the price of the digital currency may soar to astronomical proportions. By 2030, Bitcoin is predicted to increase by 1,656% over its most recent all-time high, reaching a maximum value of $35,000.
By December 2030, our long-term Bitcoin price forecast predicts an outstanding low of $270,000 and a respectable average of $295,000. Real-world use cases and speculative activity will probably work together to influence bitcoin's price. BTC is available for trading on all the top cryptocurrency exchanges, making it simple for new investors to acquire the most popular coin.
Is Bitcoin a smart investment
One of the easiest to use and most lucrative cryptocurrencies is bitcoin. If you've ever sent or received a Bitcoin transaction, you may be familiar with the surreal sensation that you've accomplished something meaningful. It was quicker than a bank transfer and there was no need to obtain anyone's permission. Sending a transaction using Bitcoin just requires the user to enter an amount, and an address in their bitcoin wallet and then press the send button. They are not required to be concerned with the specifics of how it operates.
It is reasonable to conclude that Bitcoin is a solid investment given that its price has increased from pennies to over $68k per coin. Forecasts for the price of bitcoin indicate that in the years to come, the BTC will increase even more. Nevertheless, investing in BTC is still dangerous. Regulators are still figuring out the best ways to control it, and there are still many nations where possessing Bitcoin might be risky. Despite this, it remains among the safest cryptocurrencies to purchase. In conclusion, given that current Bitcoin price forecasts indicate that BTC will grow for the foreseeable future, it would be shrewd to purchase now before the price skyrockets.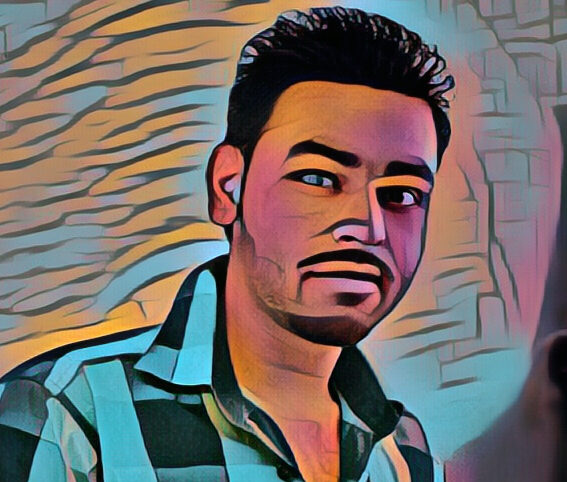 Pardeep is the founder and editor of Small Investment Ideas. He believes that everyone can change their life with the help of small investments and achieve financial freedom.