When investing in property, there is much speculation in the market at present as to whether now is a good time to invest or wait until the market crashes. During the coronavirus lockdown period, the property market has seen a large increase in house prices and the cost of materials to build homes. For experienced investors, this may not necessarily be cause for concern, but it may be a consideration for those who are making their first investment. 
It is important to assess the market and do your research thoroughly before making any decisions. To gain a better understanding, look at the advice from investors who have been in the property game in all markets and environments, who will highlight that any time is a good time to invest in property, provided that you know what you are doing. Consider factors such as the current economic climate, local market conditions, and the amount of money you have available to invest.
Why Are Others Investing?
The demand for rental properties in the UK is high due to the high mortgage rates that make it difficult for many to purchase their property. Investors who have the cash to spare can however benefit from becoming landlords within these climates. Investing in buy-to-let properties can be a lucrative strategy for generating cash flow, but there are variables to consider when making this decision, such as the area's demand, mortgage rate, and forecasted return on investment.
Don't Predict The Future 
Predicting the best time to purchase property can be difficult, as market cycles can be unpredictable and may be impacted by external factors, such as the Covid-19 pandemic. Such events could never be predicted, therefore waiting around to buy might put you in the least beneficial position than a better one. In the end, it is important to weigh the risks and benefits of investing in a buy-to-let property before making any commitments.
Buying For Personal Use 
When considering the purchase of a residential property under a residential mortgage, it is important to take into account your long-term plans for the property. If you are planning to live in the home for less than two years, purchasing a property may not be the best financial decision. However, if you are looking for a home to live in for at least eight years, purchasing a home may be a worthwhile investment. A thorough financial plan and budget are essential to stretch any potential gains when the property is eventually sold. Avoiding home renovations that will decrease your home value is essential. 
Buying For Buy-To-Let
Purchasing an investment property to rent out is an important decision that should involve careful consideration of the budget, the deposit available, and the length of time necessary to achieve a return on investment. It is important to conduct market research to determine the demand for rental properties, the target market in the area, and the employment rate to predict the ability of tenants to make payments. Care must be taken to avoid difficult tenants, as the process of removing them can require advice from specific landlord solicitors to reclaim any losses. Property rental is usually a long-term investment, so if a quick return is desired then the BRR strategy (buy, refurbish, and resell) may be more appropriate.
Educated Decisions 
When investing, it is important to do some research to determine whether it is worth the risk. Mortgage rates have been on a general rise in recent years, but this does not necessarily have to deter you from investing. It may be beneficial to consult a professional to discuss all of the available options that may benefit you the most.
Don't Wait, Or Rush
The increase in house prices has now started to level off, but not significantly enough to expect a crash in the market. If you are looking to make your money work for you, it is important to think carefully about where to invest it. Consider the capital growth on potential properties from different areas and make an informed decision. Doing so will help you make a profit in the long run, regardless of the house prices at the outset.
Inflation Implications 
Inflation has increased to higher levels in recent years, and this can have both positive and negative consequences for landlords. For example, the increasing cost of living typically leads to an increase in rent prices, which can be beneficial for landlords. However, it is important to ensure that the rent prices for a property are in line with those of other rental properties in the area, as well as to provide additional amenities that may make the property more attractive to potential tenants whilst increasing the value. With the right planning and investments, landlords can ensure steady profits and avoid void periods.
Final Thoughts 
Investing in property can be a wise decision, provided that risks are taken into account and contingency plans are made. Despite any market conditions, investing in property can offer a secure return, although the level of return and speed of return is ultimately dependent on the strategy and methods used.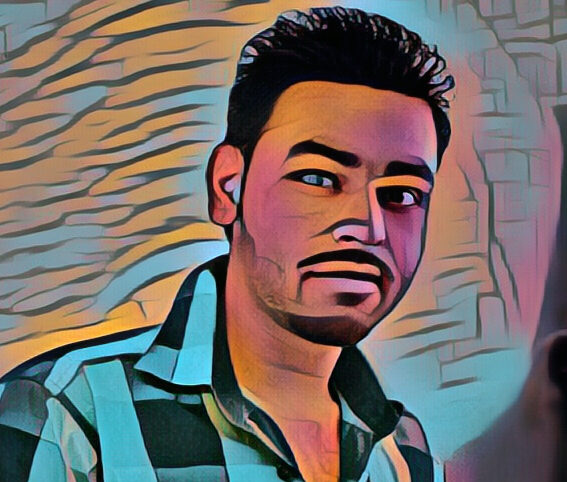 Pardeep is the founder and editor of Small Investment Ideas. He believes that everyone can change their life with the help of small investments and achieve financial freedom.