In today's dynamic world, self-employment has become a popular choice for those seeking flexibility, autonomy, and a chance to pursue their passions while earning a living. Embracing self-employment means taking control of your career and becoming your own boss. Whether you are a recent graduate, looking to transition from a 9-to-5 job or an aspiring entrepreneur, there are numerous self-employed business ideas waiting to be explored. In this article, we will delve into some unique self-employment opportunities that you can consider in 2023.
Reasons to Start Self-Employed Jobs
Before diving into the list of self-employment ideas, let's explore some compelling reasons why you should consider this career path:
Flexibility: As a self-employed individual, you have the freedom to set your own working hours and create a schedule that suits your lifestyle.
Pursue Your Passions: Self-employment allows you to turn your hobbies and interests into a profitable venture, enabling you to do what you love every day.
Unlimited Earning Potential: Unlike traditional jobs with fixed salaries, self-employment gives you the chance to earn as much as you put into your business. Your hard work directly impacts your income.
Creative Control: You are the mastermind behind your self-employment venture, giving you the power to make all the creative decisions.
Diverse Opportunities: There is a wide array of self-employment ideas available, catering to various skills, interests, and industries.
List of 12 Self-Employment Ideas
Let's explore some unique self-employment business ideas that you can pursue in 2023:
1. Web Developer, Software Developer, or Mobile App Developer
In the ever-expanding digital landscape, skilled developers are in high demand. If you have coding expertise, consider offering web development, software development, or mobile app development services. You can work on projects for clients or create your own software solutions.
2. Social Media Consultant
With social media being a crucial aspect of modern marketing, businesses are always looking for social media experts to help them reach their target audience effectively. Offer consulting services on social media strategies, content creation, and engagement to various businesses.
3. Online Course Creator
If you have expertise in a particular field, consider creating and selling online courses. E-learning is gaining popularity, and people are willing to pay for valuable knowledge that can enhance their skills and knowledge.
4. Virtual Event Planner
As events move into the digital realm, virtual event planners are in demand. You can organize and manage online conferences, workshops, webinars, and virtual gatherings for individuals and organizations.
5. Online Fitness Coach
If you have a passion for fitness and a background in training, becoming an online fitness coach might be the perfect fit. Offer personalized workout plans, virtual coaching sessions, and health tips to clients worldwide.
6. YouTube Content Creator
YouTube has grown into a massive platform, and content creators are thriving. Share your expertise, talents, or entertaining content through videos to build a loyal audience and monetize your channel.
7. Online Marketplace Seller
Utilize popular online marketplaces like Etsy, eBay, or Amazon to sell unique products you create or curate. Whether it's handmade crafts, vintage items, or digital products, e-commerce offers a world of opportunities.
8. Virtual Assistant
With the rise of remote work, the demand for virtual assistants has soared. Offer administrative and organizational support to busy entrepreneurs and professionals from the comfort of your home.
9. Dropshipping
Start an e-commerce business without the need for inventory by venturing into dropshipping. You act as a middleman, forwarding customer orders to suppliers who then ship products directly to the customers.
10. Affiliate Marketing
Join affiliate programs to earn commissions by promoting other companies' products. Building a successful affiliate marketing business involves effective marketing strategies and content creation.
11. Graphic Design & Photography
If you have an eye for design or a talent for photography, offer your services to clients for various projects, such as branding, marketing materials, websites, or events.
12. Dog Grooming & Dog Walking
If you are an animal lover, consider starting a dog grooming or dog walking service in your local area. Pet care is a growing industry, and people are willing to pay for quality services.
Conclusion
Embarking on a journey of self-employment can be an exciting and rewarding experience. The opportunities in this realm are vast, catering to a diverse range of skills and passions. Whether you decide to become a web developer, social media consultant, online fitness coach, or dive into other self-employment ideas, remember that dedication, perseverance, and continuous learning are key to success. Take the leap, embrace your entrepreneurial spirit, and explore the unique self-employment ideas that 2023 has to offer.
FAQs (Frequently Asked Questions)
What are the benefits of self-employment?
Self-employment offers benefits like flexibility, pursuing passions, unlimited earning potential, creative control, and diverse opportunities.
How do I get started with self-employment?
To get started, identify your skills and interests, research potential self-employment ideas, create a business plan, and take small steps towards establishing your venture.
Do I need any special skills or qualifications to start a self-employment business?
The required skills and qualifications vary depending on the type of self-employment you choose. Some ventures may require specific expertise, while others can be learned as you go.
How can I market my self-employment business?
Utilize social media, networking, online advertising, and content marketing to reach your target audience and promote your self-employment business.
Can self-employment be a full-time job?
Absolutely! Many self-employed individuals run successful full-time businesses and enjoy the benefits of being their own bosses.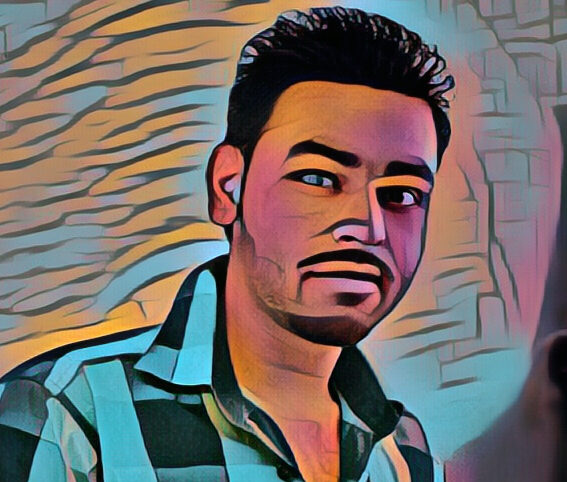 Pardeep is the founder and editor of Small Investment Ideas. He believes that everyone can change their life with the help of small investments and achieve financial freedom.