The IRDAI, also known as the Insurance Regulatory and Development Authority of India, has certified over 24 life insurance companies in India. The only publicly-owned insurer is LIC, the Life Insurance Corporation of India. 
Life insurance plans are the responsibility of the life insurance company. Insurance claims and procedures are managed through this system. How many life insurance companies are there?
Just what is it that life insurance covers?
An insurance plan is a legally binding contract between a policyholder and an IRDA-registered insurance company to provide death benefit payments to the beneficiary upon the policyholder's death. 
Both the policyholder and the insurer promise to pay out the sum covered in the event of a death. The deceased person's loved ones can rest assured that they will not suffer financially due to their passing.
Some insurance companies under IRDA will not pay out on a policy in case of a suicide or an accident while under alcohol, etc. However, it is subject to the fine print of the life insurance policy.
There are numerous options for life insurance coverage to choose from. Simply put, they are
Term life insurance
Endowed life insurance policies
Lifetime coverage policies
Pension scheme
A Strategy for Investment and Savings
Protection for children with obligatory insurance
ULIP (Unit Linked Insurance Plan)
Money back policy
It's essential to research the insurer's reputation before signing up for a policy. Metrics like the life insurance company's claim payment and solvency ratios can be used to evaluate this aspect of their business.
List of life insurance companies in India
All life insurance companies in India are provided below.
#1. The State-Owned Life Insurance Corporation of India
The only public sector insurer included here is the LIC. The Indian insurance industry has been around since 1956, making it one of the world's oldest. The insurance firm ranks among the biggest in the world. LIC provides numerous insurance options to its clients, including health insurance, retirement savings, and life coverage for children.
#2. HDFC Life Insurance
HDFC Limited & Aberdeen plc (previously Standard Life Aberdeen plc), a global investment corporation, have formed HDFC Life Insurance Company as a joint venture. It first opened its doors in 2000. It provides for the needs of its customers by providing numerous options for both individual and group insurance.
#3. Edelweiss Tokio Life Insurance
A life insurance firm known as Edelweiss Tokio was founded in 2011. It's a partnership between two major players in the financial services industry in India and Japan: Edelweiss and Tokio Marine. To better serve its people, the company has 116 locations across the country and offers various life insurance policies.
#4. Max Life Insurance
Max Life Insurance is a partnership between the multinational corporation Max India Limited and the Indian financial institution Axis Bank. The company began operations in 2000 and provides customers with various options, including plans for term insurance, ULIPs, children, savings, income, and more.
#5. ICICI Prudential Life Insurance
ICIC bank, a prominent Indian financial services provider, and Prudential Corporation Holdings Limited, a prominent British insurance provider, have formed a partnership to form ICICI Prudential Life Insurance Company. A wide variety of insurance, savings, and retirement options are provided. In 2001, business operations kicked off at the firm.
#6. Kotak Mahindra Life Insurance
Kotak Mahindra Life Insurance's customers' needs are met by selecting roughly 14 individual and group insurance programs. Since 2001 become one of India's most rapidly expanding insurance providers. It serves 34,8 million consumers across the country with its 232 offices.
#7. Aditya Birla Sun Life
CEO Aditya Birla Aditya Birla Group, a multinational conglomerate based in India, and Sun Life Financial Inc., a financial services provider based in Canada, have formed Sun Life Insurance. The company was started in 2001. Since then, it has offered its clients various solutions, including strategies for safeguarding assets, providing for minors, and securing financial security in the long term.
#8. Tata AIA Life Insurance
The Tata Group's parent business, Tata Sons Pvt. Ltd., and the American-founded Hong Kong-based global insurance and financial corporation, AIA Group Ltd., have formed a joint venture known as Tata AIA Life Insurance Company. Life insurance comes in multiple forms, including term life insurance, asset options, pension solutions, savings solutions, and group solutions, to name a few.
#9. SBI Life
The State Bank of India, a prominent Indian public sector bank, and the French financial services firm BNP Paribas Cardif formed SBI Life Insurance as a partnership in 1993. It has been since 2001, and its products include several types of life insurance and retirement planning options.
#10. Exide Life Insurance
In India, HDFC Life owns the Exide Life Insurance Company. It started up in the early 2000s. When providing its life insurance services, the firm puts the customer first. Plans for retirement and pensions, savings and investment, and various forms of life insurance are available.
#11. Bajaj Allianz Life Insurance
Bajaj Finserv Limited, a non-banking financial services provider based in India, and Allianz SE, a financial services provider based in Europe, have formed Bajaj Allianz Life Insurance. It offers various life insurance policies, including ULIPs, term life insurance, child insurance, and retirement plans.
#12. The PNB MetLife Insurance Corporation of India
PNB MetLife India Insurance provides various life insurance products, such as college funding for kids, retirement savings, and family security. MetLife International Holdings & Punjab National Bank are the company's two largest shareholders. They serve more than 1800 different businesses.
#13. Reliance Nippon Life Insurance
Reliance Nippon Life Insurance is an integral aspect of Reliance Capital, a private industry non-banking financial services firm. Plans for security, savings, retirement, and even your offspring and their education are just some of the options available from this insurer. India's private life insurers rank among the greatest that a bank does not back.
#14. Aviva Life Insurance
Aviva Life Insurance was founded as a partnership between the British insurance giant Aviva plc and the Indian behemoth Dabur Group. It has been since 2002 and provides a wide variety of services, including insurance for children and adults and savings programs.
#15. Sahara India Life Insurance
In 2004, IRDAI issued Sahara India Life Insurance with its insurance license. It was India's first privately-owned life insurance provider to operate without help from abroad. Term life insurance, endowment plans, universal life insurance policies, and so on are the only available options.
#16. Shriram Life Insurance
Shriram Corporation, an Indian conglomerate, and Sanlam, a South African finance service company, formed Shriram Life Insurance as a joint venture. The target market for these goods and services is the everyday man. The company was recognized for having an endowment policy in the top five in India.
#17. Bharti Axa Life Insurance
Bharti Industries, an Indian conglomerate, and Axa Group, a French global insurance business, have formed Bharti Axa Life Insurance as a joint venture. The firm provides numerous services, including investment strategies and life insurance.
#18. The Future Generali India Life Insurance
India is home to several private insurance firms, including Future Generali India Life Insurance. It is a partnership between the Indian conglomerate Future Group and the Italian insurance giant Generali Group. It's a company that provides many types of insurance for people's lives, such as medical, retirement, term, kid, universal life, and more.
#19. Ageas, Federal Life Insurance
Financial security can be guaranteed with a policy from Ageas Federal Life Insurance, which provides various life insurance options. Federal Bank, a central private sector bank in India, and Ageas, a Belgian international insurance corporation, have formed a joint venture to operate this business.
#20. The Aegon Life Insurance
The Times Group, one of the major media conglomerates in India, and the Dutch global life insurance business Aegon N.V. formed Aegon Life Insurance as a joint venture. The firm provides a selection of life insurance policies for individuals and companies.
#21. Canara HSBC OBC Life Insurance
About four life insurance policies can be purchased online from Canara HSBC OBC Life Insurance. And that's not all they have to offer; there are also savings plans, tax-advantaged accounts, retirement programs, etc., for those interested. In 2008, Canara Bank of India & HSBC Insurance Holdings formed this company as a joint venture.
#22. Pramerica Life Insurance
Pramerica Life Insurance Company is a partnership between two companies: DHFL Investments Limited (Piramal Capital & Housing Finance Limited) & Prudential International Insurance (Prudential Financial). The firm provides numerous life insurance policy options to individuals and businesses—insurance for kids, ways to save for retirement, strategies for building wealth, etc.
#23. Star Union Dai-ichi Life Insurance
The Company of the Stars Union Bank of India & Bank of India are two of the largest public sector banks in India; together with Japan's Dai-ichi Life Holdings, they formed Dai-ichi Life Insurance to provide life insurance to customers in India.
Everyone from singles to large groups can find what they're looking for there. They provide term insurance policies, group rider schemes, etc. Their customized plans cover various financial bases, including retirement savings, health care for dependents, and more.
#24. IndiaFirst Life Insurance
India's two largest public sector banks, Bank of Baroda & Union Bank of India, partnered with Legal & General, a British banking and investment firm, to form IndiaFirst Life Insurance Company. They provide numerous options for life insurance, including term solutions, child insurance coverage, micro-insurance initiatives, investment plans, and retirement plans, among others.
Conclusion
Spending money on insurance is necessary to protect your loved ones and financial stability. Insurance is something even financial planners recommend getting before diving into long-term planning. The risks and uncertainties of regular life make insurance a necessity. Those mentioned above are the approved IRDA insurance company list. Picking an insurance policy that meets one's needs and doesn't cost too much.
Authors Bio: Mr. Mehul Goyal is a professional DGFT Consultant – EPCG License with experience of more than 30 years and specialized in the field and is offering DGFT Consulting Services all over India.  He is working with many importers and exporters even before DGFT was instigated in the markets.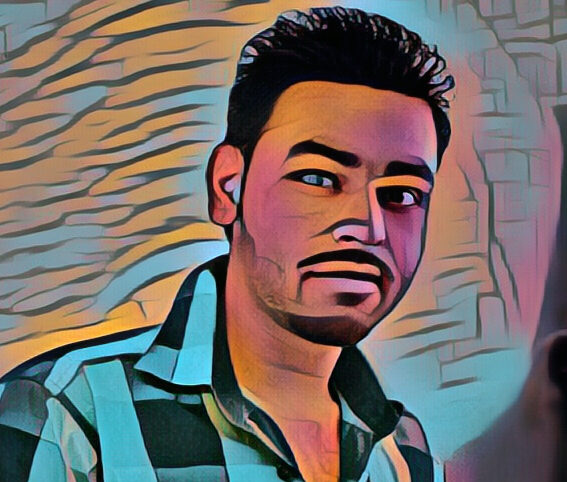 Pardeep is the founder and editor of Small Investment Ideas. He believes that everyone can change their life with the help of small investments and achieve financial freedom.