Financial technology, or Fintech, is a rapidly growing industry that combines finance and technology to deliver innovative financial products and services. It encompasses a wide range of digital solutions, including mobile banking, digital payments, lending platforms, robo-advisors, blockchain technology, and more. Fintech is transforming the way individuals and businesses interact with money, offering convenience, efficiency, and enhanced accessibility to financial services.
Fintech's growing popularity can be attributed to its ability to provide convenient, accessible, and innovative financial services. With a focus on user experience, financial inclusion, cost efficiency, and collaboration with traditional players, Fintech startups are transforming the way individuals and businesses manage their finances. As technology continues to advance and consumer expectations evolve, the Fintech industry is poised to play an even more significant role in shaping the future of financial services.
FinTech Startups in India and Their Role in the Industry
The FinTech industry in India has experienced remarkable growth in recent years, fueled by technological advancements, supportive government policies, and a thriving entrepreneurial ecosystem. This article highlights the top 15 FinTech startups in India and explores their significant role in shaping the financial services landscape. These startups have disrupted traditional financial systems, fostered financial inclusion, and introduced innovative solutions to meet the evolving needs of consumers and businesses.
1. Paytm
Paytm is one of the most prominent FinTech startups in India, offering a range of digital payment solutions. With its mobile wallet, UPI-enabled payments, and Paytm Payments Bank, Paytm has played a pivotal role in promoting cashless transactions in the country. It has revolutionized the way people transact, making payments seamless, convenient, and secure.
2. PhonePe
PhonePe is a leading digital payment platform that has gained significant popularity in India. It allows users to make instant payments, transfer funds, and pay bills seamlessly. PhonePe's success can be attributed to its user-friendly interface, integration with UPI, and innovative features like split bills and QR code-based payments.
3. PolicyBazaar
PolicyBazaar is an online insurance aggregator that has transformed the insurance sector in India. It enables customers to compare and purchase insurance policies from multiple providers, ensuring transparency and empowering individuals to make informed decisions. PolicyBazaar's platform has simplified the insurance buying process and increased insurance penetration in the country.
4. Zerodha
Zerodha is a leading online brokerage platform that has revolutionized the stock trading and investment landscape in India. With its low-cost trading model, user-friendly interface, and advanced trading tools, Zerodha has made investing in stocks, mutual funds, and derivatives more accessible and affordable for retail investors.
5. KredX
KredX, launched in 2015, is an invoice discounting platform that helps businesses unlock working capital by selling their unpaid invoices to investors. It offers a fast and efficient way to access funds, enabling businesses to manage their cash flow effectively
The top 15 FinTech startups in India have revolutionized the financial landscape by leveraging technology to offer innovative solutions. From digital payments and lending to insurance and banking, these startups have played a vital role in driving financial inclusion, enhancing convenience, and empowering businesses across the country. With their continued growth and evolution, these startups are poised to shape the future of India's FinTech industry.
6. Razorpay
Razorpay is a payment gateway and online payment solution provider catering to businesses of all sizes. It offers seamless integration, secure transactions, and comprehensive payment options, including credit and debit cards, net banking, and UPI. Razorpay's services have empowered businesses to accept digital payments and streamline their payment processes.
7. Lendingkart
Lendingkart is a digital lending platform that provides quick and customized loans to small and medium-sized enterprises (SMEs). By leveraging technology and data analytics, Lendingkart offers credit assessment and disburses loans rapidly, addressing the financing gap for SMEs and fueling their growth.
8. MobiKwik
MobiKwik is a digital wallet and payment platform that offers a range of services, including mobile recharges, bill payments, and peer-to-peer fund transfers. MobiKwik has been instrumental in driving digital payments adoption, particularly in semi-urban and rural areas of India, where it has facilitated financial inclusion.
9. CRED
CRED is a credit card payment management platform that rewards users for timely bill payments. It encourages responsible credit card usage and offers exclusive benefits, such as cashback, discounts, and access to premium services. CRED's innovative approach has incentivized credit card users and helped build a community of financially conscious individuals.
10. Rupeek
The online lending platform Rupeek focuses on gold loans.. By leveraging technology and doorstep services, Rupeek provides hassle-free access to credit against gold assets. Its innovative approach has transformed the gold loan market, making it easier and more convenient for individuals to obtain loans.
11. Acko
Acko is a digital insurance startup that offers a range of insurance products, including motor, health, and travel insurance. With its user-friendly online platform, instant policy issuance, and competitive pricing, Acko has disrupted the traditional insurance market and made insurance more accessible to the masses.
12. Capital Float
Capital Float is a digital lending platform that caters to the financing needs of SMEs. It provides working capital loans, term loans, and invoice financing, leveraging technology and alternative data for credit assessments. Capital Float has significantly reduced loan processing time and enhanced access to credit for SMEs.
13. BharatPe
BharatPe is a FinTech startup that enables offline merchants to accept digital payments through QR code-based transactions. It offers a unified payment interface and additional value-added services like instant settlements, loans, and cashback rewards. BharatPe has empowered small merchants to embrace digital payments and expand their customer base.
14. Niyo
Niyo is a neo-banking platform that offers digital banking solutions to salaried individuals. It provides salary accounts, prepaid cards, and expense management tools, enabling users to manage their finances effectively. Niyo's services have simplified banking for millennials and enabled better control over personal finances.
15. EarlySalary
EarlySalary is a mobile app-based lending platform that offers instant short-term loans to individuals. By leveraging alternative credit assessment methods and quick disbursals, EarlySalary addresses the immediate financial needs of individuals before their monthly salary is credited. It has provided a viable alternative to traditional personal loans and credit cards.
Role in the Industry
These top 15 FinTech startups in India have played a significant role in transforming the financial services industry in various ways:
Driving Financial Inclusion:
Many of these startups have focused on providing access to financial services for the unbanked and underbanked population in India. Through their innovative solutions, they have enabled individuals and small businesses to participate in the formal financial ecosystem, promoting financial inclusion and economic empowerment.
Enhancing User Experience:
By leveraging technology and user-centric design, these startups have revolutionized the user experience in financial services. They have introduced user-friendly interfaces, simplified processes, and personalized services that have made financial transactions and management more convenient and engaging for customers.
Promoting Digital Payments:
A significant contribution of these startups is promoting the adoption of digital payments in India. They have developed robust payment gateways, mobile wallets, and UPI-based solutions that have reduced reliance on cash and facilitated secure and instant transactions.
Enabling Alternative Lending:
Many FinTech startups on this list have addressed the financing needs of underserved segments, such as SMEs and individuals seeking short-term loans. By leveraging technology, data analytics, and innovative credit assessment methods, they have provided quick and customized lending solutions, filling the gaps left by traditional lenders.
Encouraging Financial Literacy:
Several startups have focused on promoting financial literacy and responsible financial behavior. Through their platforms, they educate users about financial concepts, offer tools for budgeting and saving, and incentivize responsible credit card usage, fostering a culture of financial awareness and discipline.
Collaborating with Traditional Players:
These startups have also collaborated with traditional financial institutions, forging partnerships that leverage the strengths of both parties. Such collaborations have facilitated innovation, expanded market reach, and accelerated the adoption of digital financial services.
Bottom line
The top 15 FinTech startups in India have significantly disrupted the financial services landscape by introducing innovative solutions and leveraging technology to address the evolving needs of consumers and businesses. Through their contributions to promoting digital payments, driving financial inclusion, and enabling alternative lending, these startups have played a vital role in shaping the industry. As the FinTech sector continues to thrive, these startups are poised to further transform the way financial services are accessed and consumed in India, paving the way for a more inclusive, efficient, and customer-centric financial ecosystem.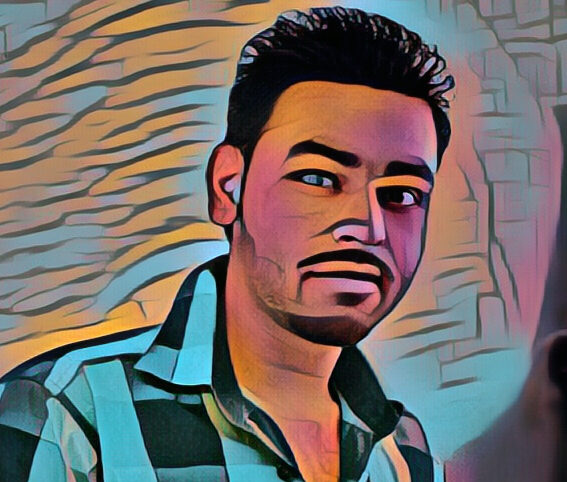 Pardeep is the founder and editor of Small Investment Ideas. He believes that everyone can change their life with the help of small investments and achieve financial freedom.