Choosing the right accounting software while you start your business is always a hassle. Among hundreds of these accounting software, you need to figure out which one will suit your small business the best. 
You need to do in-depth research about what kind of services they provide, if they have any software issues, the quality of their customer care service, etc.
This article will help you determine the best bookkeeping software suitable for your small business. You can choose from the 8 best accounting software, understand their services, weigh their pros and cons, and understand the reason to invest in them.
Here are the 8 Best Bookkeeping Software for Small Businesses
Zoho Books- Best for Automation
Quick Books Online- Best for Medium-Sized and Small Businesses
Wave- Best Free–Use Software
Xero- Easy to Use
FreshBooks- Best for Service-Centered Business
NetSuite- Best for Global Business Management
ZipBooks- Best for Project-Based Businesses
Bench- Best for Freelancers and Small Businesses
Best Bookkeeping Software – Overview, Reasons, Pros & Cons
1. Zoho Books
Zoho Books bookkeeping software mainly focuses on automation, cloud implementations, and essential business workflow management tools. Zoho Books provides top-notch security for all your accounting records and helps you integrate with several other apps. The best part of this software is that it is very flexible when it comes to migrate data from QuickBooks to Zoho Books.
Reason for choosing Zoho Books
Outstanding customer support.
The software is smooth to use.
Helps keep track of inventory items as well as helps manage them.
Provides automatic tax compliance.
Pros and Cons of Zoho Books
Pros
Affordable subscription plans with excellent services.
Easy to use interface, suitable for beginners as well as professionals.
Low chance of data loss compared to other accounting software.
Cons
The plan restricts the number of users accessing the software at a time.
Compared to its competitors, Zoho Books provides limited integration options.
It is hard to track fixed assets on Zoho Books
2. QuickBooks Online
QuickBooks Online accounting software helps you save time and hefty subscription prices. In addition, QuickBooks provides you with annual accounting reports and helps you take decisions for the future of your business.
QuickBooks Online gives you all-around access to devices. You can use the accounting software from the desktop app on your laptop or the mobile application on your tablet and phone. 
Reason for choosing QuickBooks Online
Provides outstanding inventory management.
Makes vendor tracking simple and easy.
It is time-saving and efficient.
It provides users with payroll services
Pros and Cons of QuickBooks
Pros
QuickBooks makes data sharing easy with your accountant as well as clients.
Their app is easy to sync and won't take much time to execute.
Provides the top level of security from malware
Cons
Some features on QuickBooks lack industry-specific details.
The accounting software limits the file size during transactions.
You need to upgrade your plan to increase the number of users.
3. Wave
Wave bookkeeping software is suitable for beginners as the software functions are easy to learn and grasp. The best part about this platform is it is free of cost. It also provides invoicing and payments option to its users. Wave accounting software perfectly fits freelancers, small business owners, and beginners just entering the online accounting field. 
Reason for choosing Wave
Wave helps you with expense tracking.
The accounting software has a feature to send you reminders for the invoice payment.
You get one-on-one assistance from accounting experts.
Pros and Cons of Wave
Pros
Provides automatic data backup for your essential data.
Ease in transactions management.
Customized accounting features.
Cons
Linking bank accounts to the software can be bothersome.
Limited reporting options.
Payroll services are limited to 14 States.
4. Xero
Xero provides cloud-based accounting software to its users. There is no chance of data loss or data corruption with Xero software. Even if you lack high-level accounting skills, Xero is user-friendly and easy to learn as well as use. In addition, Xero has a great community of educators and creators to help small business owners with the software, which adds to its brand value.
Reason for choosing Xero
One of the top easy-to-use accounting software.
You can access your Xero account from wherever you are.
It enables easy collaborations.
Pros and Cons of Xero
Pros
Users can perform bank reconciliation with Xero.
Users are allowed to claim expenses from vendors.
Xero can be integrated with 1000 third-party apps.
Cons
Xero fails to assist Exchange Trade Products.
Compromised customer service quality.
You may face a bug problem.
5. FreshBooks
FreshBooks provides top-quality accounting and invoicing services for your micro business. FreshBooks is every freelancer's top pick for managing bills and clients. FreshBooks provides excellent data protection as well as it is easy to operate.
Reason for choosing FreshBooks
1. FreshBooks provides cloud invoicing for your accounting records.
2. Ease in creating reports for your small business.
3. Affordable for small business owners compared to other accounting software.
Pros and Cons of FreshBooks
Pros
Makes payments more straightforward and quicker.
It provides invoicing in multi-currencies. You can access local as well as foreign currencies.
Provides time tracking of all the payments.
Cons
Chances of encountering bugs while operating the software.
This software is not fit for medium-sized businesses.
Lacks some features as compared to its competitors.
6. NetSuite
NetSuite bookkeeping software enables users to manage operations, customer relations, and business finances of their small businesses. It is cloud-based software fit for small businesses that focus on ERP. Usually, medium and large-sized businesses prefer to use NetSuite. It also helps you integrate multiple apps on its platform.  
Reason for choosing NetSuite
1. Users are provided with the Customer Relationship Management function.
2. NetSuite gives its users Ecommerce and Enterprise Resource Planning accounting functions.
3. Users can enjoy the Professional Services Automation Software function through NetSuite.
Pros and Cons of NetSuite
Pros
Provides an outstanding level of control over monetary assets.
The accounting software is hassle-free to set up and flexible to use.
Helps you customize accounting functions according to your needs.
Cons
NetSuite is expensive as compared to its competitors
Requires additional payment to use advanced features.
Users need to constantly maintain the software.
7. ZipBooks
Most project-based small business owners prefer to use ZipBooks accounting software. ZipBooks focuses on click minimizing and claims to be intuitive. In addition, you are provided with a Business Health Score and unlimited vendor and customer management features. It also enables you in decision-making for the future and growth of your business.
Reason for choosing ZipBooks
ZipBooks keeps track of all bank transactions as well as expenditures.
The software has a simple single transaction interface.
Users can easily read and analyze the annual reports o their small businesses.
Pros and Cons of ZipBooks
Pros
It is one of the affordable accounting software
It does not compromise on its features even though being cheap.
Provides complete data encryptions and high-level security from viruses.
Cons
Does not offer applications for android users.
The customer support is not up to the mark according to the user reviews.
Users may face occasional bugs.
8. Bench
Bench accounting software is specifically made for small businesses. It functions on proprietary software. Bench provides a simple and easy-to-operate interface for its users. Its primary services are tax management as well as bookkeeping. To add, it also helps you pay and file payroll taxes.
Reason for choosing Bench
It is value for money.
Provides integration in different applications.
Provides multi-currency accounting.
Pros and Cons of Bench
Pros
It provides excellent customer support and assistance.
The whole software is time-saving for small business owners.
It is one of the affordable bookkeeping software.
Cons
The software is not fit for medium-sized or growing businesses.
It is hard to switch from one software provider to another. (time-consuming).
Requires different software for bill payment, invoicing, inventory and payroll.
Wrapping it Up
Great! Now you know the best bookkeeping software suitable for your small business. By referring to the brief description and its pros and cons, you are free to choose accounting software that fits your business needs.
Make sure you go through all the advantages and disadvantages (pros and cons), research, and be clear with your expectations and priorities of the accounting software for your business.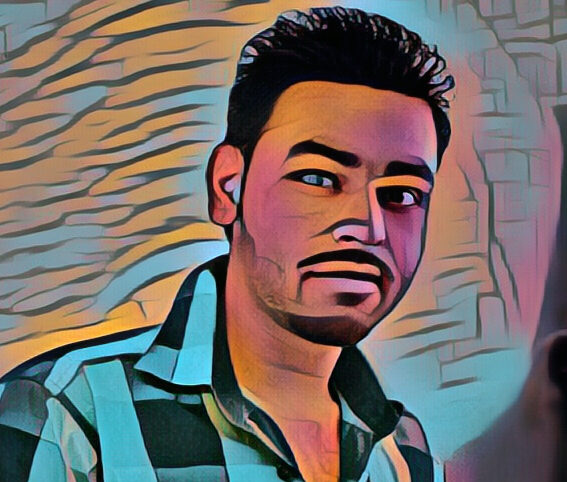 Pardeep is the founder and editor of Small Investment Ideas. He believes that everyone can change their life with the help of small investments and achieve financial freedom.