When it comes to grocery shopping, Aldi and Lidl are well-established names known for their discounted prices and unique approaches to business. While they share many similarities, noteworthy differences might sway customers towards one store over the other. Both offer low prices and a wide range of products, but which one is better? It's easier to draw a distinction between them by digging into the history and features of these two grocery chains.
A Brief History
Founded in 1961 by the Albrecht family, Aldi has grown to become a global presence, with over 2,000 stores in the U.S. and numerous locations across Germany and Europe. Following a dispute between the brothers, Aldi Nord and Aldi Sud emerged as separate entities, each with its own geographic focus. Aldi Nord operates stores in northern Germany and various parts of Europe. At the same time, Aldi Sud owns all the Aldi locations in the U.S. and stores in southern Germany, the U.K., and Australia. Aldi Nord also acquired the Trader Joe's grocery chain in the United States.
Meanwhile, Lidl was established in 1973 by Josef Schwarz in Germany. The company emerged as a formidable competitor to Aldi, even venturing into the U.S. market. While operating around 170 stores in the eastern U.S. states, Lidl boasts an expansive global presence with over 12,000 stores, securing its position as Europe's largest grocery retailer.
Store Similarities
Unsurprisingly, Aldi and Lidl share many characteristics since Lidl's founder drew inspiration from Aldi's business practices. Both chains have evolved over time but still exhibit notable similarities.
Discounted Pricing
In any Aldi vs. Lidl discussion, prices are one of the first topics to come up. Aldi is known for its dedication to offering affordable prices for groceries. The company aims to provide high-quality foods and other products at prices lower than you'd find at your local supermarkets. Aldi carries this mission out by keeping its operational costs low, such as having customers pack their groceries at checkout. The store also limits the selection of products it carries to keep prices lower for customers.
Lidl, like Aldi, emphasizes providing grocery items at affordable prices to its shoppers. While the company offers a broader range of products than Aldi due in part to its larger stores, whether you shop at Lidl or Aldi, you will find mainly private-label products.
Both stores produce many products under their brands, cutting out intermediaries and significantly saving costs. However, in some cases, one may be cheaper than the other. It's important to compare prices on the items you regularly purchase to see which store offers the best deal. Keep in mind that prices may vary by location and time of year. It's also worth noting that both stores offer weekly specials and promotions, so be sure to check their flyers for additional savings.
Store Layout and Design
The layout of Aldi stores is simple and no-frills, with straightforward organization. The store often displays products in their shipping boxes or on pallets, which is part of their strategy to minimize labor and costs for stocking.
Lidl stores are similar, and the company displays its products in their original cardboard cartons on the shelves. Both stores use the food's original shipping crates, pallets, and boxes to avoid unpacking and shelving individual units. When products run out, they are quickly and easily replaced by a carton of the same item. Due to Lidl's larger store sizes, customers may enjoy wider shopping aisles. Some shoppers prefer Aldi's no-frills approach, while others appreciate Lidl's more traditional layout. Ultimately, it comes down to personal preference.
Private Label, or Exclusive, Brands
Private label, for those uninitiated, is when retailers have their products produced by a third-party company and sell the products under their own created brand name or names. The retail store, such as Lidl, controls the product's specs, packaging, and every other detail.
When you shop at Aldi or Lidl, many are private-label brands. Customers shopping for the first time may wonder why they've never heard of any of the brands on the shelves until they understand the stores' business model.
Both Aldi and Lidl offer a range of products. While some may assume that the lower prices mean lower quality, both stores have received positive reviews for their products. In fact, many of their private-label brands have won awards for their quality. It's always a good idea to read reviews and compare ingredients to ensure you're getting the best quality for your money.
Aldi offers many exclusive, private-label brands, which allows it to control the product's quality and pricing. Lidl works the same and carries its own exclusive product lines. Both stores supplement their collection of exclusive brands with popular branded products shoppers recognize from other supermarkets.
For example, you might find Doritos-brand potato chips tucked in among the store's private-label branded chips or a Kellogg's cereal right next to the store's brand of the same item. Each store aims to provide shoppers with a more affordable alternative to popular branded items but understands that some customers are very loyal to those popular brands. Expect to pay more for the well-known, branded items in both stores.
Product Selection
Unlike the supermarkets most people have become accustomed to, Aldi has a smaller selection of items on its shelves. The store focuses on only the essential grocery items instead of carrying a broad range of brands and several variations of each product. This can be a great option for saving money on produce and other essential items.
Aldi is known for its "Aldi Finds," which the store stocks in its middle aisle. The finds consist of limited-quantity items, including clothing, shoes, garden products, household items, toys, and more, at attractive, discounted prices. When the items sell out, Aldi does not restock them.
Lidl also focuses on a limited set of products, although they offer a wider variety than Aldi. The store offers fewer products than traditional supermarkets, reducing decision fatigue, but they carry more options than Aldi. Both stores keep their core products in stock year-round. In some cases, such as with produce, Lidl carries the same items regularly, while Aldi has limited supplies of different products that come and go based on seasonality.
Lidl also carries products similar to those found in the Aldi Finds aisle. However, with Lidl stores' larger square footage, it dedicates two aisles to the special discounted non-grocery household items.
Weekly Promotions
Aldi puts various products on special with its weekly promotions, including grocery items, household products, and seasonal goods. They frequently offer significant discounts, helping customers save even more money over traditional market prices.
Lidl also has weekly promotions, making its deals easily identified with bold, yellow signage in the store's aisles and end-caps. Both stores have circulars at the entrance showing products on promotion that week.
Loyalty Programs and Special Offers
Both Aldi and Lidl offer loyalty programs and special offers to their customers. Aldi's program is called the Aldi Club, which offers exclusive discounts and promotions to members. Lidl's program is called the Lidl Plus app, which allows customers to access digital coupons and personalized offers. Both stores also offer weekly specials on select items, with Aldi's being advertised in their weekly circular and Lidl's being available on their website. It's worth checking both stores' loyalty programs and specials to see which one offers the best deals for your shopping needs.
Customer Service
Both Aldi and Lidl are known for their efficient and speedy checkout process, with cashiers trained to scan items quickly and efficiently. However, when it comes to customer service, opinions are mixed. Some shoppers have reported positive experiences with friendly and helpful staff, while others have complained about unhelpful or rude employees. It's important to note that customer service can vary from store to store and even from employee to employee, so it's best to judge based on your own experiences.
Store Differences
In exploring the Aldi vs Lidl comparison, a few different things tan dot that may or may not sway customers from one store option to the other. Keep reading to discover some of these two rivals' significant differences.
Aldi's Values: Consistency, Simplicity, and Responsibility
Aldi strives to approach every part of its business with fairness and efficiency. The company bases its business model on three core values: consistency, simplicity, and responsibility. It carries out these values in many ways.
Aldi chooses to limit the square footage of its stores to 12,000 square feet on average, allowing it to have higher financial returns on each square foot than larger, traditional grocery stores. The stores require less inventory storage, ordering, refilling, and cleaning, allowing them to keep their staffing lower.
Aldi also cross-trains staff so they can perform more than one job role. For example, it does not have designated cashiers and does not give out the store's phone number, so employees do not need to answer the phone. Aldi stores can operate with three to five employees per store, keeping labor costs minimized.
Renting Aldi's Carts
In Aldi's quest to operate its stores with a minimum of employees, the company has coin slots on each shopping cart. To use a shopping cart, insert a quarter into the slot and unlock the cart from its brethren before taking it into the store.
The stores also do not have hand-carry baskets, so some customers use one of the cardboard boxes from the store's shelves to carry their items. Other customers load up their personal shopping bags, then unbag at checkout and re-bag to take their goods home.
Traditional markets often lose shopping carts to theft, or customers leave them in the parking lot for store personnel to retrieve. Carts cost anywhere from $75 to $150 each, and traditional stores lose up to $10,000 worth of carts each year. Aldi keeps its costs lower by encouraging customers to return carts and take their quarters back, which reduces the need for staff and prevents carts from becoming easy theft targets since they are all chained together when not in use.
Lidl's carts do not require a coin and resemble traditional grocery store carts.
The Bakery at Lidl
The smell of fresh, baked goods can make your mouth water, especially if you are grocery shopping because you have nothing to eat at home and you're starving. Aldi does not have bakeries in its stores, although it does carry baked goods such as bread and pastries.
On the other hand, Lidl stores have a bakery section by the entrance, with employees behind the counter producing fresh-baked goods. The bakeries were launched in 2011 and carry a selection of pastries, bread, pizza, and more. The baked goods are restocked during the day as they sell out, and the store has a "happy hour" discount to clear out any baked goods remaining each day. From 7:00 pm until closing time, all baked goods are 30% off.
Lidl's Emphasis on Sustainable Practices
Aldi may engage in sustainable business practices, but the company does not mention whether they use and do not use this as part of its marketing messages.
Lidl practices sustainability in many parts of its operations and gives the previously mentioned bakery happy hour discount to offer customers "A reduced price to reduce food waste," as stated on its coupon in the store's mobile app.
The company has seals on many of its products that show quality certifications the product meets. For example, sustainable grocery products may carry a Non-GMO seal (non-genetically modified organism) or a Rainforest Alliance seal, certifying that the product came from a farm that has been audited and certified using rigorous criteria for social, economic, and environmental welfare. The store carries Fair Trade-certified products and TrueSource-certified honey and sells meat and fish products with certifications from Marine Stewardship and Certified Humane organizations.
And the Winner Is…
When it comes down to it, deciding which store is better depends mainly on personal preferences. Both stores prioritize the same customer-oriented goals, including affordable prices, exclusive brands, and limited selections. Some people prefer Aldi's smaller stores, their consistency, and simplicity, while others like Lidl's larger stores with baked goods and more products. Regardless, both chains continue evolving and adapting to meet the needs of their valued customers.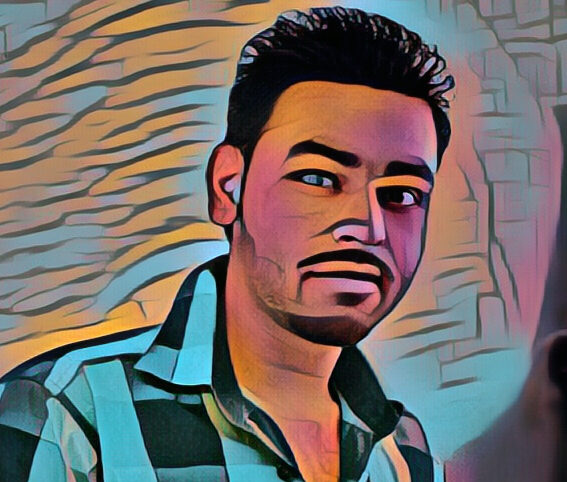 Pardeep is the founder and editor of Small Investment Ideas. He believes that everyone can change their life with the help of small investments and achieve financial freedom.